My wifey and I went for a ride for a cruise and coffee at the local Starbucks this morning. Somewhere during the ride Josie developed this squeaking sound from the front right of the car.
I jacked up the car and removed the front right tire and hub. I was able to duplicate the squeaking sound by pushing the front end up and down. I was not able to repeat the sound by shifting the car side to side. I applied some grease onto the stabilizer shaft as shown below. This stopped the squeak for now but I expect it will return once the grease has come off or dried. I'll need to replace that piece later on.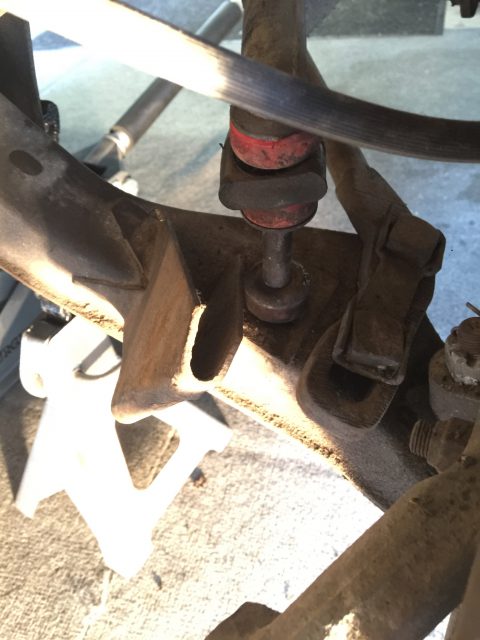 One good note is the brake pads are still good and have a ways to go. I'll need to check out the rear brakes to see if they are the cause for the humming noise when the brakes get warm. It sounds as if it is coming from the right side of the car braking system but I'm not certain.