Actually this post should be called "raising". It turns out with my weight and a full tank of gas, sub woofer system in the trunk the car rubs when hitting a hard bump. I also had a hard time going over full length speed bumps. The ones with a break in the middle I could split and go over without rubbing. I even had a hard time getting on the driveway.
All the rubbing and bottoming out is the reason I decided to lift it up a few inches. I still need to confirm the stock leaf spring count. It seems like there should be one more spring stacked under there.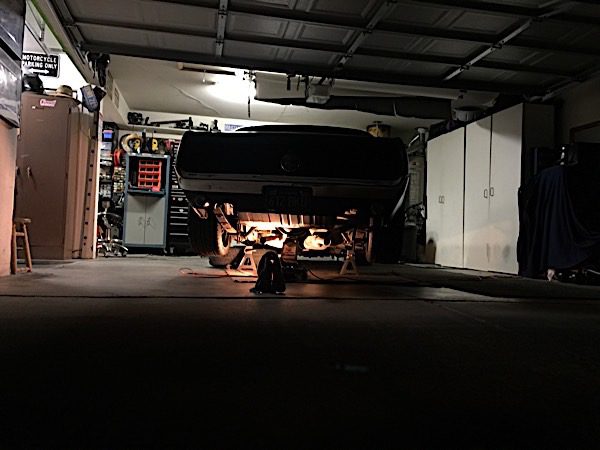 The previous owner used lowering blocks to drop the car. The original drop was 3″ and it had a nice stance to it but again that was the gas tank not filled up, sub systems and me in it.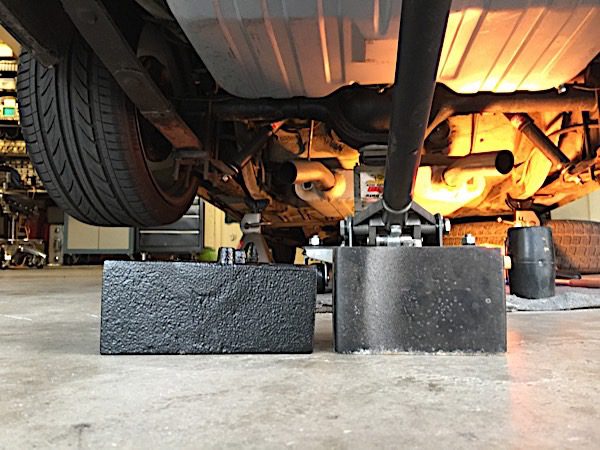 After all the trial and error removing the blocks and replacing with another, I ended up changing out the blocks three time until I was happy with the results. Not an easy thing to do since the whole process takes a fair amount of time.