When I removed the gear shifter and components I noticed the underside belly pan that covers the pedal was severely rusted and had a lot of road tar from over years of service. I checked online at a couple of VW vintage parts resellers and a reproduction pan was around the range of $150. That's not bad but I thought I'd give it a whirl trying to remove the rust and road tar before making a purchase.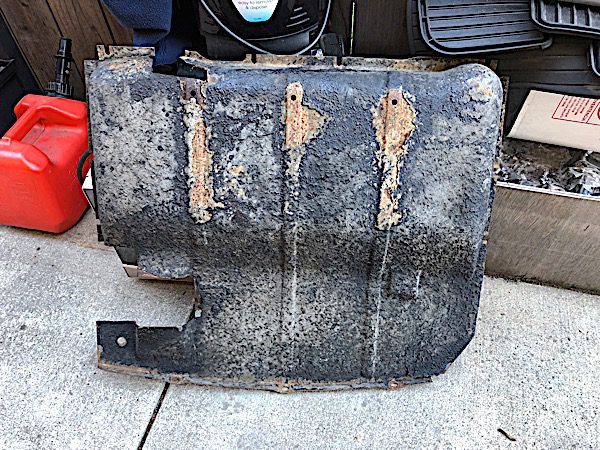 Both sides had rust but the inner skin had rust only since it wasn't exposed to the road tar conditions. You can see the section where there is a leak in the brake circuit.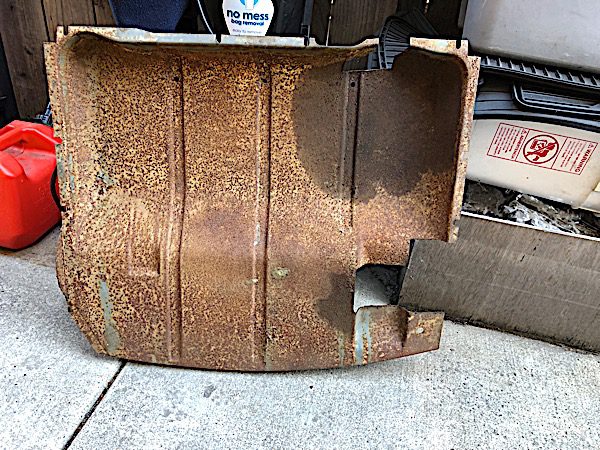 After spending a few minutes with a wired wheel and angled grinder I knew it was going to only take some elbow grease to get this panel back in shape.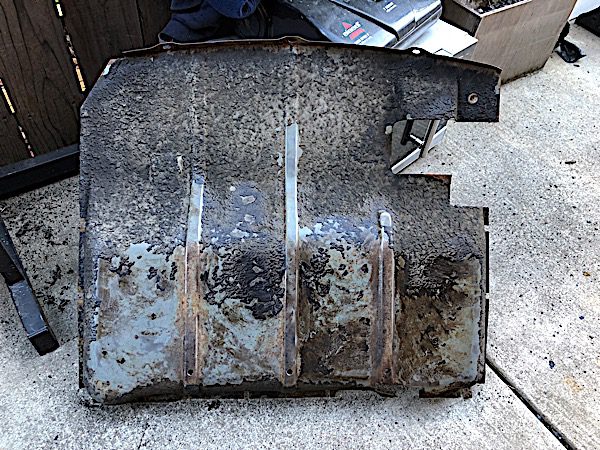 After half an hour of clean up work I was able to get down to the bare metal. The belly pan is in great shape. I'll do the other side and really clean up the remaining tar spots.  Once it's all prepped I'll shoot it with a coat of paint to protect it further from the road elements.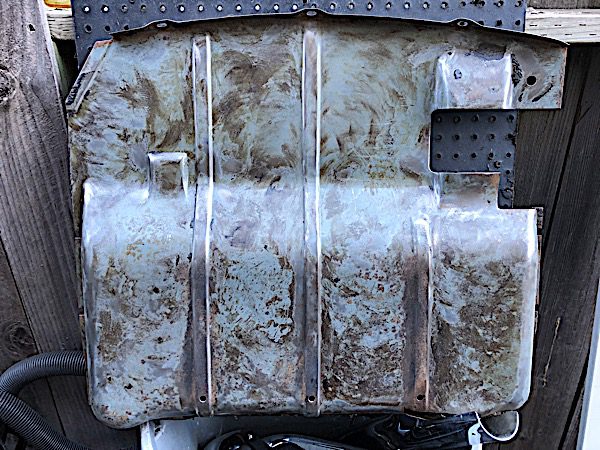 I forgot to take a photo of the finished gloss black rattle can finish but it looked really good. The belly pan has been installed and secured with more screws then I found it.